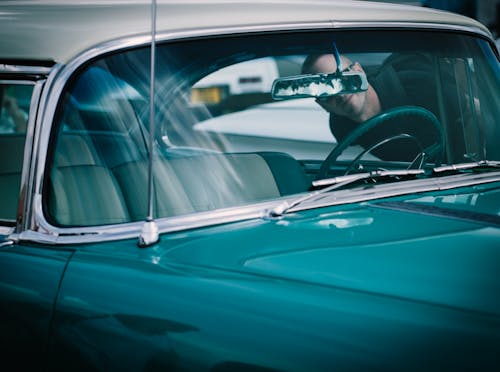 Preparing your car for sale is of utmost importance if you want to offer the best car deals and maximise your sales price. However, you want to aim at making your car look as visually appealing as possible. Whether you hope to sell your car privately online or opt to trade-in to used car dealers. While selling your car, a buyer will probably make a choice regarding whether to purchase your car as soon as they see it. It doesn't really matter how or where a car buyer sees your car. Whether they take a look at a picture of your car online or in person, you will have only a short window of opportunity to convince the buyer to purchase your car. 
So whatever form you choose to sell your car, you can increase your chances of getting the best price during your sales journey by implementing a few simple tips. Read on to know 5 top tips to implement as you prepare your car for sale. 
CLEAN YOUR CAR
Your old car may not have that brand new feel and appearance but you can recreate that experience for your buyer through thorough car cleaning. It may seem simple yet there are cases where many cars are put up for sale without thorough cleaning. This involves more than just clearing out fast-food wrappers. It also requires proper vacuuming and car detailing such as washing and waxing. Remember to polish the windows and mirrors. Also, check beneath the hood, get rid of dirt, debris and clean off grime, while you do this, make sure you avoid damaging any component close to the engine. 
Make sure you brighten the appearance of your dashboard with a spray bottle of armour all. It's these little things that could make your car look as good as new and entice people towards purchasing with a good offer. If you're not able to clean your car, consider hiring a professional car detailer.
RESOLVE MECHANICAL ISSUES
Run a car check to make sure there are no mechanical issues. If you find any, proceed to have them resolved. You have to think about how much value resolving these mechanical issues will add to your car. While the situations may vary, you don't want to carry out repairs that cost more than 10 percent of your car's value. In most situations, purchasing a set of new tyres or brakes won't really cut deeply into the price you'll get. Though, it will be a wiser choice to focus on visible mechanical issues. Get the dashboard warning lights fixed if they are not working. Replace broken headlamps and burned out bulbs. Also check the washer fluid light to see if it's on, if it is, fill up the reservoir. 
If there are other issues beyond that, take your car to body shops or an experienced mechanic that is capable of removing minor mechanical issues at a reasonable cost. Remember to be honest with your potential buyer about the real state of your car. The last thing you'd need is to have a displeased buyer coming back at you with claims that you tricked them. Regarding most conditions, your buyer should be told if your car is accidental, or rebuilt.
KEEP YOUR PAPERWORK CLOSE-BY
Apart from assessing the condition of your car, you should also keep your car's paperwork handy. If your car was financed and paid off by you, ensure you have the lien release provide to your buyer. Remember to read the title carefully before rights are signed over to your car's buyer. Avoid making any mistakes while this is done for it may require extra paperwork to correct it. Include other paper works such as owner's manual, bill-of-sale for the potential transaction and state and local inspection records. If you have detailed records on all oil changes, wheel alignment and maintenance works, have them available to the buyer for it can help alleviate their fears and boost your selling price. Above all, if extensive work has been carried out on your car, make sure the records are available too.
CAR MILEAGE
Your car's age or mileage cannot be changed but you can ensure to sell it at the right time. However, the value of your car can depreciate to a great extent when it hit reaches certain mileage up to 100,000 miles or when you have used it for about 10 years. Don't undervalue the psychological effects of numbers. Consider selling your car on time or reducing the rate at which you use your car if it has hit specific milestones. Potential buyers seeking to buy best used cars may offer more attractive prices if your car has been used under such milestones. 
PREPARE YOUR SALES AD
You want to provide your buyer with as much information as much to clear any doubts and to ensure that your ad will rank higher on SERP. It will also help filter out bombarding emails and phone calls from potential buyers enquiring about your car. Ensure your advert contains information such as your car model, make and year as well as the trim level. For example range rover sports, 2014. Additional information such as mileage, colour, body type, number of seats and doors should not be left out. You should also include if its a four-wheel drive and its engine size. In the description, include keywords that buyers often search for and use bullet points to highlight its unique features. What kind of upholstery is on the seat? Does your car have low mileage? What's your reason for selling your car? Potential buyers will be interested to know all these.
CONCLUSION
If you decide to not opt for car disposal or car scrap, if you implement these mentioned tips, you should get a reasonable offer for your car. Remember, the more places you advertise your car the more chances you have of selling at a good price.